Lea Michele Grieves With Cory Monteith's Family, Is 'Deeply Grateful' For Fans' Support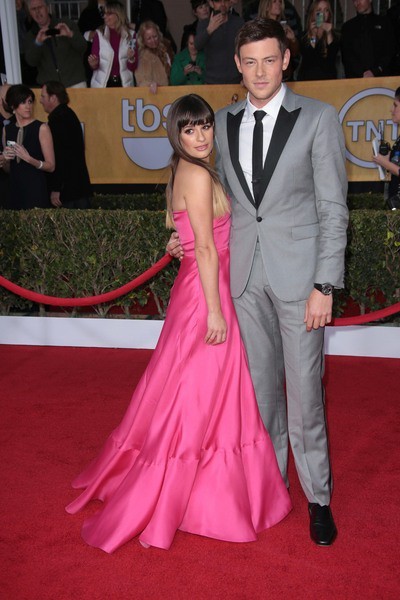 In the wake of boyfriend Cory Monteith's death, Lea Michele is grieving with his family but is "deeply grateful" for the outpouring of support she's received from fans.
The actor died in a hotel room in Vancouver, Canada, on Saturday, and after an autopsy was performed the cause of death was attributed to a lethal mix of heroin and alcohol.
The couple found love on the set of "Glee," and a representative for the actress issued the following statement: "Lea is deeply grateful for all the love and support she's received from family, friends, and fans. Since Cory's passing, Lea has been grieving alongside his family and making appropriate arrangements with them. They are supporting each other as they endure this profound loss together. We continue to ask the media to respect the privacy of Lea and Cory's family."
British Columbia coroner's officials also issued a statement: "There is no evidence to suggest Mr. Monteith's death was anything other than a most tragic accident."
Monteith's stepmom has asked for privacty while the actor's father is "too devastated" to talk about the tragedy.