Lea Michele Embraces Her Nose, Happy She Didn't Get Plastic Surgery

Lea Michele is proud she never bowed to pressure from Hollywood producers and high school bullies to get a nose job because her hit show "Glee" proves she didn't need surgery to be a star.
 
The 24 year old has admitted she struggled with insecurity as a young actress, and was turned down for several jobs after being told she wasn't pretty enough to be a big star.
 
The pressure became so intense, Michele admits she seriously considered cosmetic surgery, but now she's lashed out at the people who encouraged her to go under the knife early on.
 
She tells GQ magazine, "I was one of the only girls in my high school that didn't get one. And if anybody needed it, I probably did. But my mom always told me, growing up, 'Barbra Streisand didn't get a nose job. You're not getting a nose job.' And I didn't. F**k those people."
 
And she hopes her success serves as an example to young girls to embrace their perceived imperfections: "That's why I'm proud to be on a positive show and to be a voice for girls and say, 'You don't need to look like everybody else. Love who you are.'"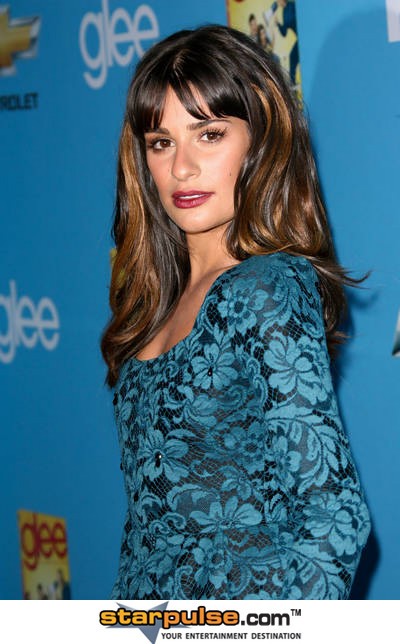 Click for more great Lea Michele pictures: