LCD Soundsystem Halt Set Over Bottle Throwers

LCD Soundsystem halted their set during a music festival in London over the weekend to chastise aggressive revelers who were throwing bottles onstage.

The band was performing at the Wireless Festival in the British capital on Saturday but frontman James Murphy was left fuming when crowd members kept propelling items at them.

Murphy stopped the set to tell the crowd, "Hey anonymous a**hole throwing stuff, do that to my face and I'll kick your face in... And then I'll pay your medical bill."

After ranting at the audience, Murphy continued the show and began to enjoy the set, telling one section of fans, "I like this side because everyone is moshing (jumping around), boys and girls. And that's the coolest thing."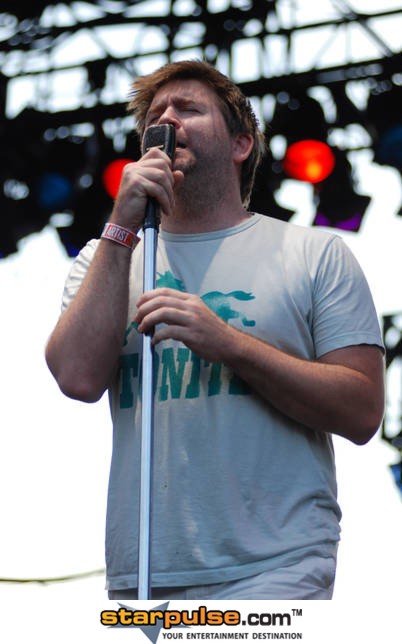 Click Here For More LCD Soundsystem Pictures