Lawyer Insists Linday Lohan Was 'Not Intoxicated' At NYC Club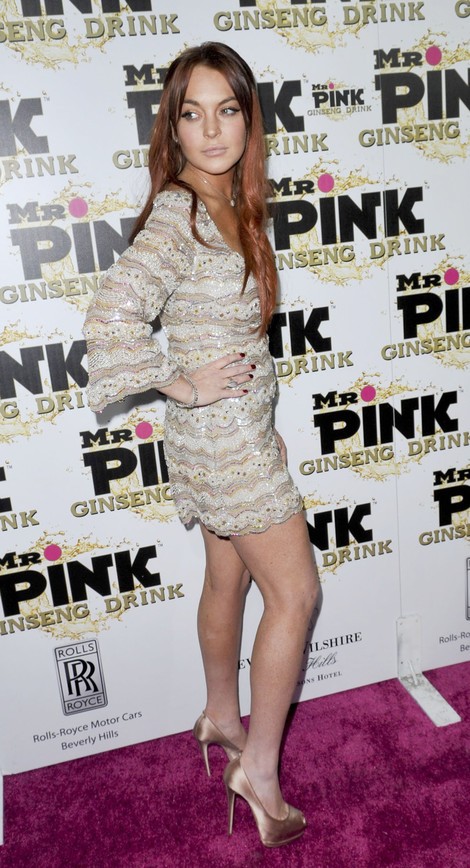 Lindsay Lohan was neither drunk nor high on drugs during a night out in New York City this week that ended in her arrest, according to her attorney.
Early Thursday morning the actress was detained by police after a woman claimed Lohn punched her at Club Avenue in Manhattan.
Lohan was charged with third-degree misdemeanor assault and later released. Her lawyer, Mark Heller, told E! News, "I can tell you when I was with her this morning; she was in great condition. She was certainly not intoxicated, certainly not under the influence of drugs. She was clear (and) lucid, her eyes were clear. No alcohol involvement whatsoever on this occasion... She was perfectly appropriate. And the police made note of that."
Law enforcement will be reviewing the nightclub's security footage, and Heller believes it will prove that alcohol was not a factor in the fight.
He added,  "We are going to be working very earnestly to establish that no charges should even be lodged. (The police) have already made arrangements to get the video from the... club, which hopefully will reveal some exonerating information. After that, they could just walk away from the case and decline to even prosecute. She... went through a very rough ordeal."
However, sources told TMZ.com the actress is known for drinking upwards of two liters of vodka per day. Insiders say that when she starts drinking she can't stop. And the New York Post claims the actress "was bombed out of her mind with her breasts spilling out of her top" at the club.
The actress is expected in court an an arraignment hearing on Jan. 7. In more bad news, a Santa Monica City Attorney has charged Lohan with three crimes over a car accident in June.