Lawyer Insists LeAnn Rimes Wasn't Drunk During 'X Factor' Performance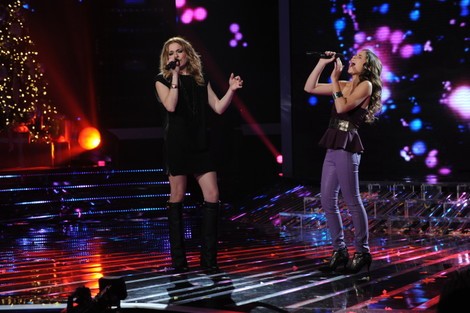 LeAnn Rimes made some waves while performing live on "The X Factor" on Wednesday - and not in a good way.
The singer and contestant Carly Rose Sonenclar collaborated on Rimes' hit 1997 song "How Do I Live." The pop star appeared to miss a few notes and messed up some of her lyrics.
At the end of the duet Britney Spears praised the performance, calling it "shockingly amazing." However, online fans were less than enthusiastic and several questioned whether Rimes was drunk.
The singer's lawyer, Larry Stein, responded to the allegations telling TMZ.com, "LeAnn was not performing the way she would normally perform because she was on stage with a young girl."
 
As for his client being drunk, Stein explained: "There have been a lot of untrue things said by others and it feeds into this sort of thing."
Over the summer Rimes entered an in-treatment rehab program for stress and anxiety issues, so it's no surprise that fans may be questioning her health and well being.
However, the night before the performance Rimes told Jay Leno that she was battling a cold.
Watch the performance and see what you think: