'Lawrence Of Arabia' Star Peter O'Toole Dies At 81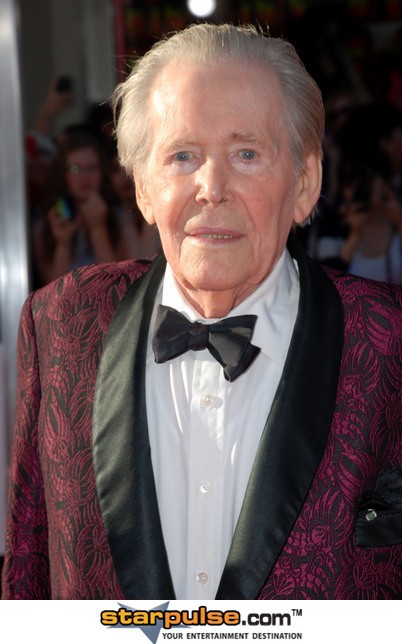 Legendary actor Peter O'Toole, star of such Hollywood classics as "Lawrence of Arabia" and "Goodbye, Mr. Chips," has died.

O'Toole passed away at Wellington hospital in London Saturday night following a long illness. He was surrounded by his family and friends, according to TMZ. The star, who battled and overcame stomach cancer during the 1970s, was 81.

"His family are very appreciative and completely overwhelmed by the outpouring of real love and affection being expressed towards him, and to us, during this unhappy time," his daughter Kate said in a statement to the press.

"Thank you all, from the bottom of our hearts. In due course there will be a memorial filled with song and good cheer, as he would have wished."

O'Toole, who gave up acting last year, earned his first Best Actor Oscar nomination for 1962's biopic of British army officer T.E. Lawrence. He would receive seven more, his last in 2006 for "Venus," but he never won. He holds the record for most Academy Award nominations without a win.
He did, however, land four Golden Globes, a BAFTA Award and an Emmy. In 2003 he was presented with an honorary Oscar, which he initially told Academy bosses not to give him before he turned 80 on the grounds that he was "still in the game and might win the bugger outright."

O'Toole began his career as a Shakespearean theater actor before landing TV roles in the mid-1950s. His big break came in "Lawrence of Arabia," landing the role after Albert Finney and Marlon Brando both turned it down.

Peter O'Toole is survived by two daughters from his first marriage to actress Sian Phillips and a son from model Karen Brown.