'Law & Order: UK' Recap: 'Fault Lines' (6.07)
The series six (and possible series) finale of Law & Order: UK sees Kelly From Forensics stabbed to death in her apartment. That pretty much guarantees that the whole episode is going to be awkward. It's also a good one.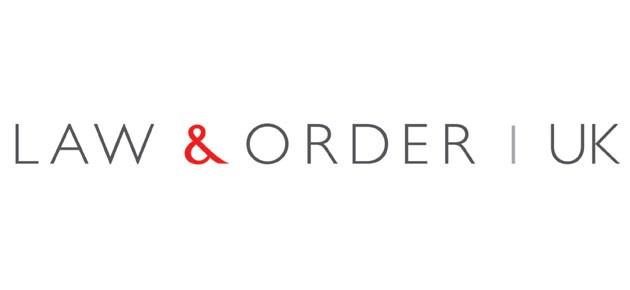 DS Brooks and DS Casey probe into Kelly's last hours, from the cabbie that drove her home to the grieving fiancee who inexplicably cleared out their joint savings account. While they're doing so, Sam gets a bit too close to Lucy, a colleague of Kelly's who appears to be a second victim. Ronnie has words with him over it, but they fall on deaf ears. Sam ends up sleeping with her. Would Matt Devlin be stupid enough to do that? I think not.
Sam's lapse in judgment predictably comes back to haunt everyone when the case goes to court, as the defense barrister points out that he and Lucy are suddenly on a first-name basis. He gets a further jolt when he finds a piece of lingerie in his new girlfriend's apartment that is exactly the same as one bought with a gift card that was given to Kelly. Lucy was sleeping with Kelly's fiancee, and was asking him for money to help her sick relative besides, hence the draining of that joint bank account. Once she got the money, she stopped talking to him. It all makes sense now...
Wearing a wire, Sam sees Lucy hauled in. It takes Alesha to enlighten him: she's a con artist, seducing guys and then using the sick relative line on them. Talking to her past victims, Alesha and Sam realize that Kelly was on Lucy's trail. With a huge axe to grind, Thorne takes to open court to expose her, watching her snivel and try to manipulate the judge. He decides to help her dig her own grave. Unfortunately, due to only having the last five minutes to do so, Dominic Rowan in no way reaches the awesome levels that Linus Roache did when Michael Cutter got to put on the same show. Yet he's still fun to watch, and at least unlike the original series, this episode doesn't end on a down note.
"Fault Lines" is the first LOUK episode adapted from an L&O original that I had the chance to review when it originally aired (Season 20's "Just A Girl In The World"). The original episode was okay, but not great. "Fault Lines" makes significant improvements, correcting the things that I disliked. Lucy stuck out like a sore thumb to me, much like her American counterpart, but unlike that character she didn't grate on my nerves the whole episode. Sam's falling into bed with her was a little easier to accept; there was more resistance before the fatal error, and Ronnie and DI Chandler gave Sam more grief over it. Both those aspects made the episode as a whole more palatable. I credit both those things to episode writer Emilia di Girolamo, who's always kept LOUK firmly grounded.
This may or may not be the final episode of Law & Order: UK, but if it is, I believe the show is exiting in a near-perfect way. Sure, it might have been even better if it had concluded with its original amazing cast. But that's something we'll never know. Regardless, we've been treated to a well-written and solidly acted final episode that stays true to the dependable brand that LOUK has established over the past six seasons.
Never mind the lengthy history of the original series; this one established its own name and legacy over 39 episodes. If ITV doesn't order a series seven, this is still going to be one of my favorite British drama series, ever. Should it come back? Well, that's a matter of preference. We've seen significant changes and if there is a next series, we'll see more, including a new head writer. And we've seen that unlike Law & Order, LOUK can't easily replace its parts, nor should it.
I'm not going to dwell on that now. Instead, I want to take a moment to profusely thank everyone who's been involved with the series, past and present, cast and crew, for nearly 40 episodes of thought-provoking and compelling entertainment. Whatever happens next doesn't change that Law & Order: UK has been a fantastic series from the starting gun.
(c)2011 Brittany Frederick/Digital Airwaves. All rights reserved. No reproduction permitted.