'Law & Order: UK' Cast Additions Revealed
The two new faces for the seventh season of ITV's Law & Order: UK have finally been announced - they're Georgia Taylor and Paterson Joseph.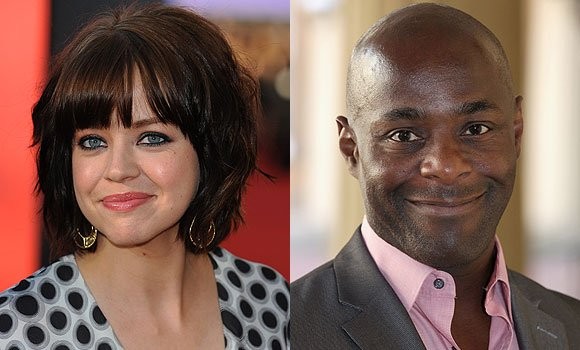 The pair are replacing Freema Agyeman and Dame Harriet Walter, who exited their roles as Alesha Phillips and DI Natalie Chandler after the sixth series. Agyeman now has a role on The CW's forthcoming series The Carrie Diaries.
Taylor (Coronation Street, Casualty) will play new Junior Crown Prosecutor Kate Barker, described as "straight-talking, charming and likeable and very used to getting her own way." Joseph (Hustle, Doctor Who, Case Histories) is set as DI Wes Leyton, the new boss of the Major Investigations Unit who shares history with DS Ronnie Brooks (Bradley Walsh).
Existing cast members Walsh, Paul Nicholls (DS Sam Casey), Dominic Rowan (Jacob Thorne) and Peter Davison (Henry Sharpe) are all returning for series seven, which Radio Times reports will be eight episodes broadcast starting in 2013.
The switch marks the third major cast change for LOUK - after actors Ben Daniels and Bill Paterson left at the conclusion of the fourth series, and Jamie Bamber departed after the fifth - and leaves Walsh as the only original cast member still with the show.
Law & Order: UK is also currently re-running Wednesdays on BBC America.
For more from Brittany Frederick, visit Digital Airwaves and follow me on Twitter (@tvbrittanyf).
(c)2012 Brittany Frederick/Digital Airwaves. Appears at Starpulse with permission. All rights reserved. No reproduction permitted.