'Law & Order' Star Dennis Farina Dies At 69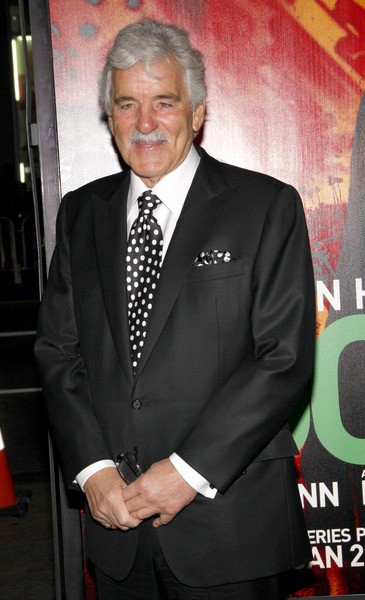 Character actor Dennis Farina, most known for his role on "Law & Order," died on Monday at the age of 69. The actor had a blood clot in his lung and passed away in Scottsdale, Arizona.
Farina was raised in a working class neighborhood in Chicago by his parents, who came from Italy. He never took acting classes or took part in any drama productions in school. Instead, he spent three years in the Army before becoming a police officer - a profession he held for 18 years.
At first, Farina thought acting would be a good way to earn some extra side money, and he was cast in 1981's "Thief." This led to roles in shows such as "Crime Story" and "Miami Vice."
Farina played the Birdman of Alcatraz in "Six Against the Rock" (1987), serial killer Angelo Buono in "The Case of the Hillside Strangler" (1989), and a wealthy New York City tycoon in the miniseries "People Like Us" (1990).
Farina's breakout role was the big-screen film "Get Shorty" (1995), in which he played Ray "Bones" Barboni, a Miami mobster on the hunt for loan shark Chili Palmer (John Travolta). He also appeared in the films "Out of Sight," "That Old Feeling," "Saving Private Ryan" and "Midnight Run."
In 2004, Farina returned to series television by succeeding the late Jerry Orbach on "Law & Order," playing the sharp-dressed, well-manicured ex-Chicago cop Joe Fontana. He left the show after two years to pursue other projects.
Most recently, Farina appeared on the HBO series "Luck" and FOX's "New Girl." At the time of his death, Farina was filming upcoming comedy "Lucky Stiff."
Farina is survived by three sons and four grandchildren.