'Law And Order: Los Angeles' Could Come This Fall

There's the "mothership"
Law & Order
. There's
Law and Order SVU
and
Law and Order Criminal Intent
. Now there could be
Law & Order: Los Angeles
. NBC president of primetime entertainment Angela Bromstad told reporters that she's "talking about writers" for a new spin-off series.
The franchise has been a staple for New York City cops and lawyers. It's about time the west coast's finest got their due. "First of all, this is a conversation that we've been having and it's a very fluid conversation," Bromstad said. "If, for instance, Law & Order the mothership didn't go beyond a couple more years, then that bifurcated way of telling stories is so unique that I actually think that it could work in Los Angeles, with a new look and a new set of cast. Also, there's not really, other than
Southland
, a great LA based cop show."
If things move quickly with Law & Order: LA, you could see west coast crime solvers before any other Laws & Orders go off the air. "Fall, could be," she said. "We're talking about it. Both could be on the schedule."
You can assume that the cop/lawyer format would carry over, and those distinct two notes, but those are creative decisions on which Bromstad can't speak. "These are the conversations that we're having with [Dick] Wolf."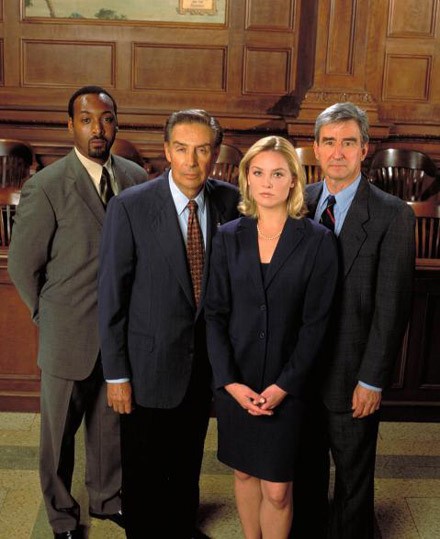 Image © NBC Universal, Inc.
Story/Interview by
Fred Topel
Starpulse contributing writer
(Starpulse in Hollywood)
: Every week, Hollywood's biggest stars are meeting in the hot spots and Starpulse is there.