Lauryn Hill Pays Tax Debt On Eve Of Court Date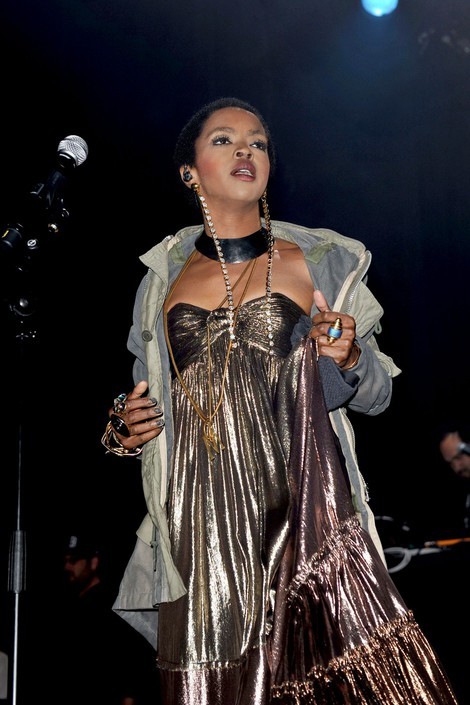 Lauryn Hill's lawyer says the singer had paid off her $900k tax debt, days before she was set to head to court for sentencing.
Hill was facing up to 30 months in prison for failing to pay taxes on $1.8 million in income from the years 2005, 2006, and 2007. Hill pled guilty to the crime but her payment will now affect her sentencing, according to Rueters.
Her lawyer said Hill was granted a $650k loan, putting up some of her property as collateral. However, her lawyer was adamant the deal did not include any music.
That all changed when Hill revealed she signed a deal with Sony Music. "The nature of my new business venture, as well as the dollar amount reported, was inaccurate, only a portion of the overall deal," she wrote on Tumblr after U.S. Attorney Sandra Moser claimed the deal was worth $1 million.
"Keep in mind, my past recordings have sold over 50,000,000 units worldwide, earning the label a tremendous amount of money (a fraction of which actually came to me)."
Hill then released a new song on Friday, but apologized to fans due to the fact that her legal woes rushed its arrival. She wrote on Tumblr, "Here is a link to a piece that I was 'required' to release immediately, by virtue of the impending legal deadline. I love being able to reach people directly, but in an ideal scenario, I would not have to rush the release of new music… but the message is still there."