Laurence Fishburne's Daughter On Doing Porn: 'This Is Not About Him - It's About Me'

Laurence Fishburne's daughter has moved out of her father's Los Angeles home as she tries to forge a career for herself as a porn actress.

Montana Fishburne, 19, has reportedly infuriated "The Matrix" star by filming an adult video with Vivid Entertainment, titled "Montana Fishburne: An A-List Daughter Makes her XXX Debut," which is set for release later this month.

The teenager reveals she was living with her dad, his second wife Gina Torres, and their baby daughter Delilah in their Hollywood Hills mansion until recently, when she decided to find her own place so she could pursue her dreams as a porn star.

She says, "I wanted to do my own thing. I didn't feel living in my father's house with his new baby was the best thing."

Montana recently admitted the actor was "very hurt" and "upset" over her choice of career but she insists she's harboured dreams of flaunting her assets on camera since she was 16.

She tells the New York Post, "I can't help that he's my dad; I can't help that I'm his daughter. I'm just trying to start my own career. This is my goal. When I have my mind set on something, I'm gonna do it."

And she's adamant she's not doing pornography to humiliate her dad: "(Our) relationship has nothing to do with why I got into porn. I got into porn because I wanted to f--k on camera. I knew it was going to affect him. But I'm not doing this to slander his name. There was no, 'I want to hurt my dad.' That's bull. That's selfish to do that. I'm not going to try to hurt my dad that publicly. That's ridiculous.

"I love my dad to death. This is not about him. It's about me."

Montana admits she hasn't spoken to her father since news of her adult film broke - and she last called home to send her best wishes on the actor's birthday on July 30.

But she adds: "We haven't discussed the porno."

However, the youngster's mother, former actress-turned-fitness trainer Hajna Moss-Fishburne, has given her support to the teen.

Montana tells TMZ.com, "She loves me and is concerned and worried about me. She wants me to be OK and wants whatever is best for me."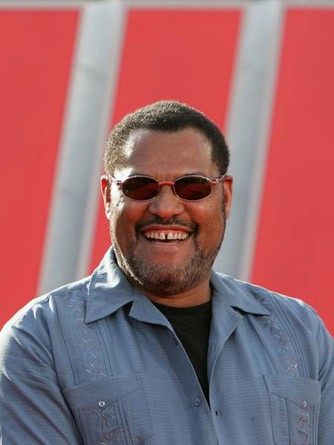 Click for more great Laurence Fishburne pictures: