Lauren Pope Steals Spotlight At British 'Breaking Dawn' Premiere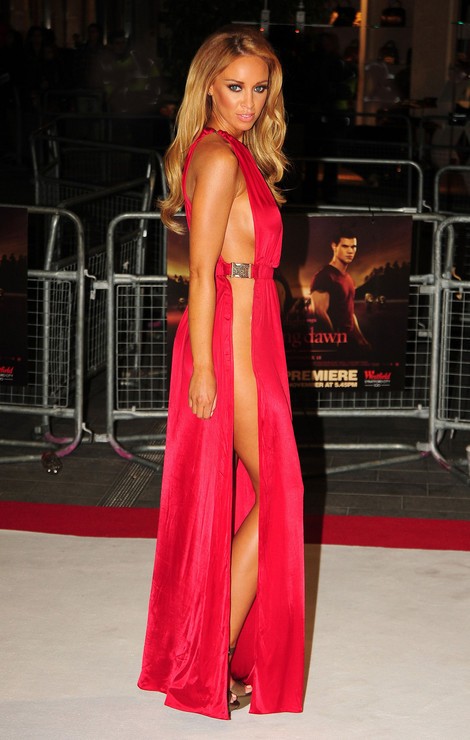 Americans may not be famililar with British TV personality Lauren Pope, but after seeing her dress at the U.K. premiere of "The Twilight Saga: Breaking Dawn - Part 1," that may change.
The star wore an extremely revealing red dress that must have contained a lot of strategically placed tape in order to keep the fabric in place.
Pope, 28, is an actress, model, DJ and music producer.  She stars on the popular British series "The Only Way Is Essex."
CHECK OUT MORE PHOTOS OF THE DRESS!