Lauren Conrad Gets Sexy In The November Allure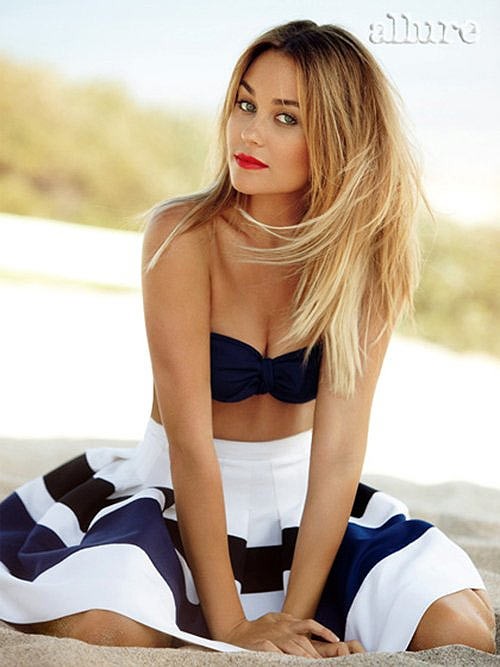 Lauren Conrad released her latest book, "Lauren Conrad Beauty," on Tuesday; and the former Hills star also has a new cover feature for the November issue of Allure magazine.

While her new book is dedicated to sharing her beauty secrets, the sexy star exhibits many of them in her pictorial for the new issue of the magazine.

"I think there's something to be said about someone who is beautiful but isn't aware of it," the 26-year-old reality star-turned-author says. "There's something really beautiful about being humble."

Lauren wrote her new book with the intention of giving young girls her sage advice on looking good without sounding too technical.

"I didn't want it to sound like a manual. I wanted it to sound like a friend or a big sister explaining it to you," she says.

She also found out her best interest is probably sticking with being a businesswoman. She recently took a burlesque class, but failed miserably.

"I was terrible!" she exclaims. "I had a fedora, gloves that I would remove, and a boa. I thought it would raise my confidence, but it sort of destroyed it."

Check out more of Lauren in the November issue of Allure magazine and at Allure.com.