Laura Vandervoort Sizzles In The March Issue Of Maxim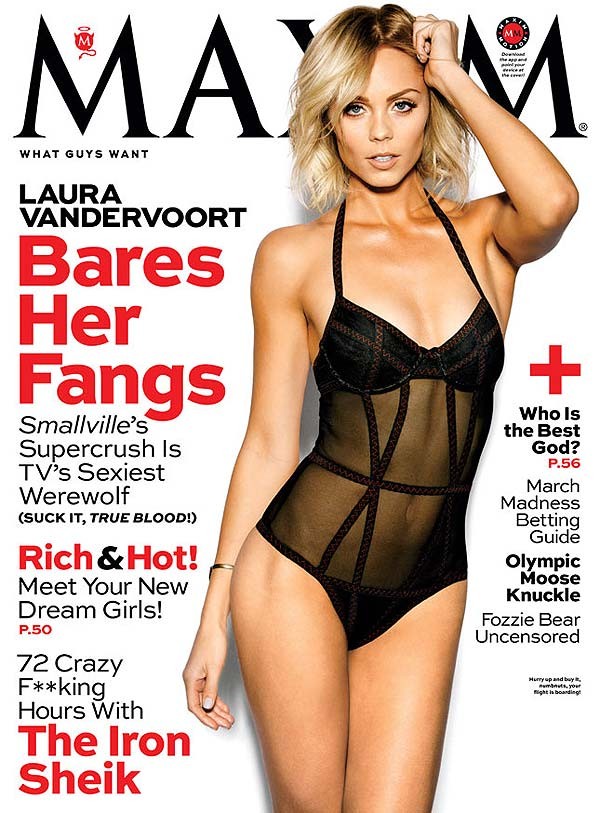 Check out some of actress Laura Vandervoort's scorching spread from the March issue of Maxim magazine.

The star of SyFy's new werewolf series Bitten shares some interesting facts about her background in martial arts in the new issue.

"I have a second-degree black belt in Shotokan Karate," she says, revealing that her training helps get her prepared for her role as the only female werewolf in existence on Bitten.

"I play Elena Michaels, the only female werewolf in existence," she adds of the role, based on the Kelley Armstrong Women of the Otherworld book series. "She's the only female to survive the werewolf transformation, because it's so excruciating."