Laura Slade Wiggins Stars In Lifetime's 'Thinspiration'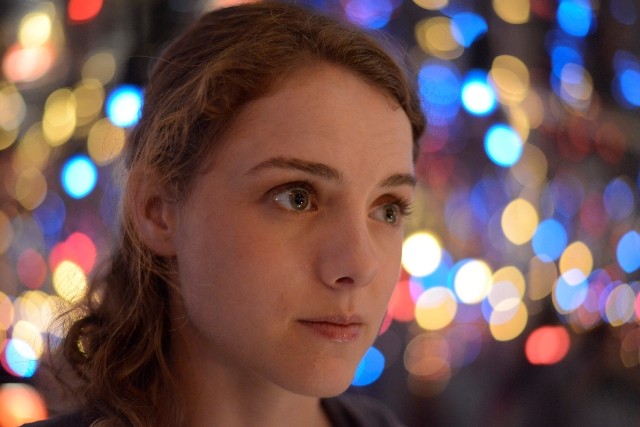 Our look inside the Lifetime original movie Thinspiration concludes with star Laura Slade Wiggins, who plays Hannah, the young woman whose battle with an eating disorder challenges her whole family. BFTV had the chance to sit down with Laura before tonight's premiere to ask her about being at the center of this compelling film, and what motivated her to take on the challenge.
"Anorexia and bulimia is a disease that I feel like my generation has fought, and we really have to band together and make sure it's not okay," Laura told us. "I'm just really passionate about bringing that kind of experience to the surface again and starting a conversation about it."
"In our generation, I think it's kind of hard not to know somebody or even have had a fight with the disease itself," she continued. "One thing I knew is that it can be a really sneaky illness - that people can have it and you'll never know because they've learned how to hide it."
What was it like for her to actually shoot the film? "It was so fast and furious," she said. "We had twelve-hour days, six days a week. When we were actually planning out the film, me and the director [Tara Miele] would have to sit down and think about how we'd place these arcs and these people. Thankfully we had Callie [Thorne] and Marcus [Giamatti] and Emma [Dumont] and Sharon [Lawrence], such great actors."
"I was just completely blown away when I watched the film," Laura explained, "because I thought everybody did their part so well. Marcus plays this dad that just wants to remain clueless in a way. He goes through this disease and it kind of shakes him upside down. I loved Callie. She has this wonderful maternal instinct. And of course you have Emma. She's like a ball of life."
Having also given an impressive guest star turn in the talked-about Law & Order: Special Victims Unit episode "Comic Perversion" (in which Jonathan Silverman played a controversial rape comic), Laura has demonstrated an ability to tackle tough issues, particularly for young women, with care. You'll see her give the best performance of a character with an eating disorder since Tracey Gold in 1994's For the Love of Nancy.
We asked Laura what one piece of advice she might give young women who watch her powerful performance tonight. "I think the best thing you can do is find accountability, but with someone who's obviously not in the disease," she told us. "If you could just connect to a friend of yours, or connect to anyone, just to tell them what's going on, it could make all the difference in the world."
Not everything Laura does is as hard-hitting or dark as Thinspiration. Best known as Karen Jackson in the first three seasons of Showtime's Shameless, Laura has been all over TV of recent, including on CBS's new action-drama Intelligence, SVU and TNT's Perception. Which of her recent roles has been her favorite? "I really honestly like my sci-fi take on The Tomorrow People on The CW," she said. "I play a scientist, a genetics expert. But I just love the show because there's kind of an inner nerd in me!"
Thinspiration, aka Starving In Suburbia, airs this Saturday, April 26 at 8 PM ET/PT on Lifetime (check your local listings for specific channel). For more on Laura, you can follow her on Twitter (@LauraSlade11).
(c)2014 Brittany Frederick. Appears at Starpulse with permission. All rights reserved. No reproduction permitted. Visit my official website and follow me on Twitter at @tvbrittanyf.