Laura Prepon: Ashton Kutcher Was Mila Kunis' First Kiss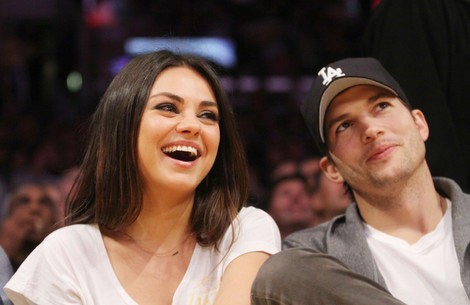 Was it meant to be all along? Former That '70s Show co-star Laura Prepon has revealed that Mila Kunis' first kiss was with none other than current boyfriend Ashton Kutcher.
Prepon told Us Weekly she wasn't surprised the two are together and confirmed Kutcher was Kunis' first kiss.
Kunis famously won a part for the Fox comedy despite only being 14, telling producers "she would be 18," which was their requirement - but wouldn't say when her 18th birthday was.
During the show, it was scripted that the two kiss - but Kunis apparently didn't reveal it was her first kiss in her life. Kutcher told People of the revelation, "I'm so glad I didn't know that or it would've been too much pressure."
"I was so nervous. She acted so cool. She seemed as if she'd done it a thousand times. I was the one with the butterflies in my stomach. I mean, here's this little girl and I have to kiss her. It was nerve-racking."
Mila Kunis was photographed earlier this week with ring on her left hand, sparking rumors that she and Kutcher were engaged - although he has yet to finalize his divorce with estranged wife Demi Moore.
Prepon says that she thinks she would be invited to a possible wedding. "Obviously if people wanted us there, which she would because we're all family -- then of course I would be there. We support each other no matter what."