Laura Dern Shows Off Her Bikini Body In Los Angeles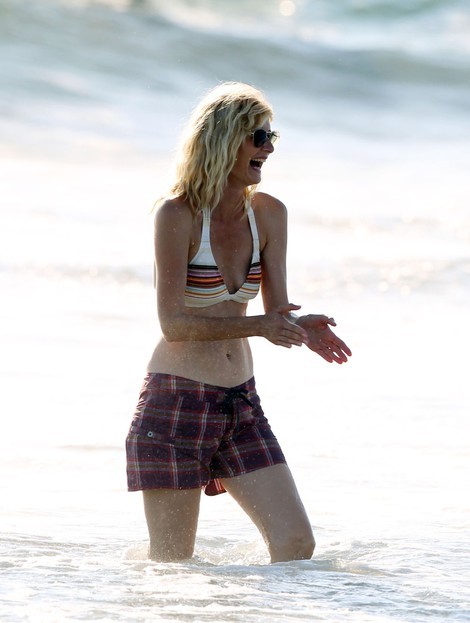 Laura Dern looks fit and fantastic in new photos showing her enjoying the beach with her children in Los Angeles. We spotted the "Enlightened" star, 45, wearing a striped bikini top with plaid board shorts while playing with her daughter Jaya, 10, son Ellery, 7, and some friends in the ocean.
Dern and her singer husband Ben Harper decided in July to move forward with their divorce despite attempts to reconcile. The couple wed in 2005.
The actress stars in "The Master," which is loosely based on the story of late author and Church of Scientology founder L. Ron Hubbard. The film broke records last weekend for being the strongest limited-release debut in U.S. box office history.
See more photos of Laura...