Latest TV Casualties: 'Three Rivers,' 'Raising The Bar' Canceled

Three Rivers
starring
Alex O'Loughlin
has been canceled, according to TVGuide.com. Effective immediately, CBS will air repeats of
Criminal Minds
and
NCIS: Los Angeles
instead of the medical drama.
The series will complete production on all 13 episodes from the show's original order, but there's been no word on whether they will air.
"Three Rivers" has not been doing well in the ratings, drawing an average of 7.5 million viewers. Compare this to the network's "
The Good Wife
" and "NCIS: Los Angeles'" 13.7 million and 17.5 million respective averages.
Meanwhile, TNT just announced the cancellation of
Raising the Bar
. The legal drama, starring
Mark-Paul Gosselaar
, kicked off big in 2008, drawing in 7.7 million viewers. The second-season premiere, however, earned only 3.8 million viewers.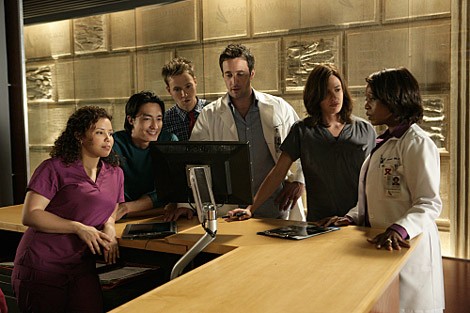 Image © CBS Broadcasting Inc.