Latest Trailer For 'Star Trek Into Darkness' Is Packed With Action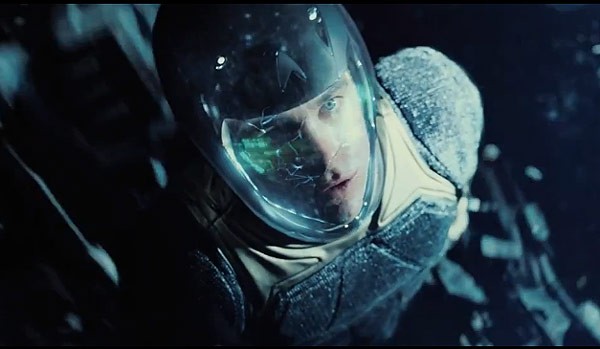 With new footage that clocks in at just over a minute, the newest Star Trek Into Darkness trailer is sure to amp up the anticipation for J.J. Abrams upcoming sequel to 2009's Star Trek reboot.
The new teaser is currently running in theaters before Oz The Great and Powerful; and word on the street is that the final trailer for the film will hit theaters on March 28, paired with G.I. Joe: Retaliation.

Volcanoes, space battles, giant fish and even a glimpse of a futuristic London fill the action-packed new clip for the film.

Once again we find Captain James Kirk (Chris Pine) at odds with Captain Pike (Bruce Greenwood), calling the shots and doing things his way.
This time the focus is off new bad-guy Benedict Cumberbatch and on glimpses of interactions between the returning characters, including Spock (Zachary Quinto), Scotty (Simon Pegg), Uhura (Zoe Saldana), Dr. McCoy (Karl Urban), Sulu (John Cho) and Chekov (Anton Yelchin).

"Star Trek Into Darkness" opens May 17th, check out the new trailer below...