Latest Trailer For Christopher Nolan's 'Interstellar' Tugs At The Heartstrings And Reveals More Of The Plot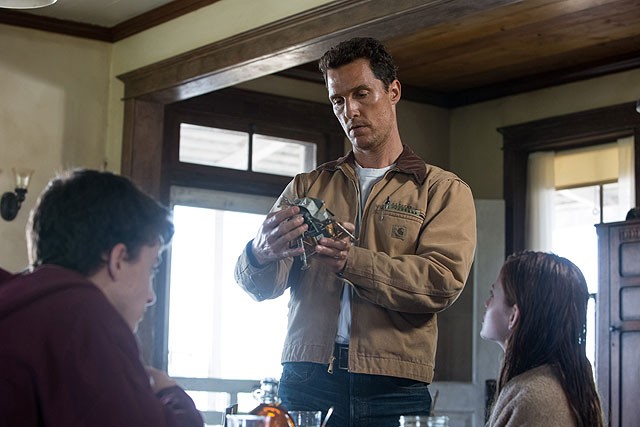 A brand new trailer for Christopher Nolan's highly anticipated Dark Knight Rises follow-up Interstellar was released on Wednesday, giving insight into a little bit more of the film's plot.

Starring Matthew McConaughey, Jessica Chastain, Michael Caine and Anne Hathaway, "Interstellar" takes place in the not-too-distant future, where humanity's survival hangs in the balance as the earth's resources dwindle and global famine takes over.

A newly discovered wormhole in space leads a team of astronauts, led by McConaughey, into interstellar space in search of a habitable new world.

"We used to look up at the sky and wonder at our place in the stars, now we just look down and worry about our place in the dirt," the actor says in a voiceover at the beginning of the trailer.

As he readies to leave earth, the relationship between the father and his young daughter (MacKenzie Foy, "The Twilight Saga: Breaking Dawn Part 2") becomes the focus, and after a long goodbye the actor heads off on his mission -- the unspoken gravity of which hints that he won't be coming back.

Check out the trailer below or at the film's official site. The access code to view the trailer is the date of the Apollo 11 moon landing: 7201969.

"Interstellar" hits theaters November 7.