Las Vegas Showgirls Tower Over Cee Lo Green At Billboard Music Awards Conference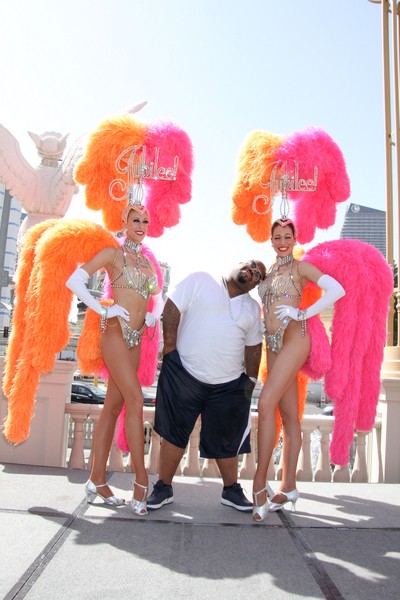 Yesterday at the Billboard Music Awards press conference with CeeLo Green, two pink and orange-clad showgirls demonstrated that their legs almost reach the singer's shoulders. Cee Lo is reportedly just 5 foot 6 inches tall.
"The Voice" judge and mentor will be performing at the music awards on May 20. Justin Bieber, Carrie Underwood, LMFAO and The Wanted will also perform at the event. The show will air on ABC.
This summer Cee Lo is kicking off his Las Vegas show "Loberace" at Planet Hollywood. More of a spectacle than a show, Cee Lo will take concert goers on a ride through the colorful decades of music, stopping at legendary moments in time, from Prince to Blue Magic to The Rolling Stones, new wave to disco and beyond.