Las Vegas Hotel Lifts Ban On Paris Hilton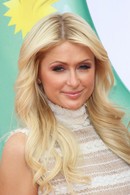 A ban forbidding Paris Hilton from staying at property tycoon Steve Wynn's Las Vegas hotels has been lifted.

Hilton was blacklisted from each of the businessman's properties back in August, 2010, after she was arrested for cocaine possession outside Sin City hotspot The Wynn hotel.

However, now that the reality star has fulfilled all her legal obligations relating to the drug charge, she was invited to party at the Wynn-owned Encore hotel on Wednesday.

A representative for Wynn tells TMZ.com, "Paris is welcome on the Wynn properties now."