Larry Hagman Predicts New 'Dallas' Will Be A Hit With Viewers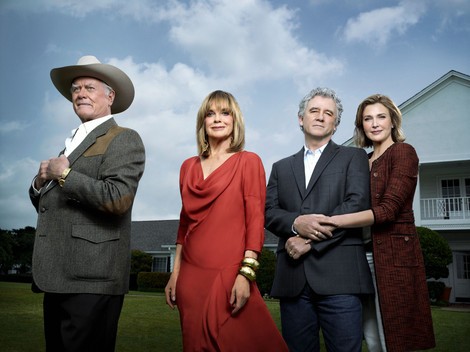 Larry Hagman has predicted the new series of Dallas will be a ratings hit because oil bosses are pocketing huge profits while gasoline prices soar - just as they did when the show first launched in 1978.
 
The sex-and-scandal drama became an instant viewer favorite first time round as audiences connected with Hagman's realistic portrayal of money-hungry oil magnate J.R. Ewing.
 
The show returns in June, and the actor is convinced viewers will once again tune in as it reflects the public's current perception of energy giants.
 
He tells the Wall Street Journal, "The price of gasoline (today). The price of oil. Exxon declares the biggest profit in history of any corporation. The same s**t's happening now as happened 25, 30 years ago."
Check out the new "Dallas" on June 13 at 9/8 central on TNT.