Larry David To Auction Off 20 Minutes Of His Time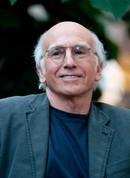 Funnyman Larry David is auctioning 20 minutes of his time to raise money for Michael J. Fox's charity.

The highest bidder will win a 20-minute one-on-one 'pitch meeting' to discuss ideas with the Seinfeld co-creator in his office in Santa Monica, California.

The Charity Buzz auction is expected to raise $5,000 for the Michael J. Fox Foundation for Parkinson's Research.

Fox, who was diagnosed with the degenerative disorder in 1991, played his Parkinson's disease for laughs with a cameo role in an episode of David's sitcom Curb Your Enthusiasm that aired on Sunday.