Larry David Talks 'Curb Your Enthusiasm's' Upcoming Season

Larry David
is a movie star now with a lead role in
Woody Allen
's
Whatever Works
. He memorizes lines and everything, but now he's going back to shoot his HBO series
Curb Your Enthusiasm
. Even though he's gone Hollywood, he can still get back into character as Larry David.
"I don't see why not," David said. "Yeah, I was comfortable, I was comfortable, it was not a big stretch to do the part."
The seventh season will pick up right where season six left off, mimicking a bit of David's real life. "My marriage to Cheryl on the show, well, we split up last season, remember? I'm with
Vivica Fox
."
In real life, David is divorced. Perhaps the fictional Davids can work things out. "Well, I suppose you'll have to watch the series," he explained.
Don't worry,
Cheryl Hines
fans, the fictional Cheryl David is not out of the picture yet. "Yes, she's still on the show," David promises.
"Curb Your Enthusiasm" returns this fall to HBO.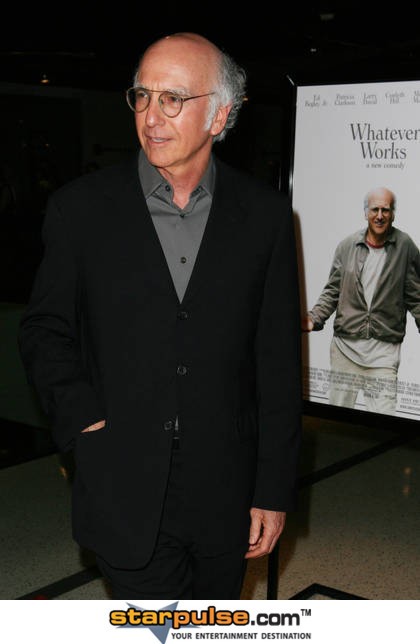 Image © Rick Stephens / PR Photos
Story/Interview by
Fred Topel
Starpulse contributing writer
(Starpulse in Hollywood)
: Every week, Hollywood's biggest stars are meeting in the hot spots and Starpulse is there.