Larry David Opens Up On This Week's 'Inside Comedy' (Video)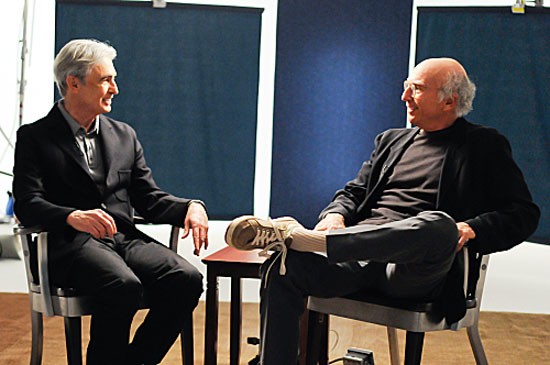 This week's episode of Showtime's series Inside Comedy features Larry David. The normally reclusive comedian opens up for host David Steinberg. David told the Television Critics Association what made him sit down with Steinberg for an interview.
"He's the kind of guy who you just want to confide in," David said.  "You want to tell him secrets for some reason.  He knows more about me than any other person on the planet.  For some reason I feel a need to confide in this guy.  I don't know what that is."
What we do know about Larry David, as he reveals in his own autobiographical work, is all his neuroses. David only feels comfortable discussing that on his own, or with someone who gets it.
"Also, any kind of psychosis that you have, he also has, so you know that he can relate to anything that you're saying.  Any insane thing that you've mentioned, he's like, 'Yeah, I did that in college.' He's done everything.  Everything you've thought of, he's already experienced, and you know, I have to say, he brings out the best in you, which, for me, is a tall order."
David has made a living off being a curmudgeon, but Steinberg was the honey to David's vinegar. "First of all, you can't turn down this guy.  He'll be persistent.  He's too nice.  Everybody loves him, and you want to do things for him.  That's the effect that he has on people."
Inside Comedy airs Thursdays on Showtime.