LAPD Investigates Justin Bieber For Attempted Robbery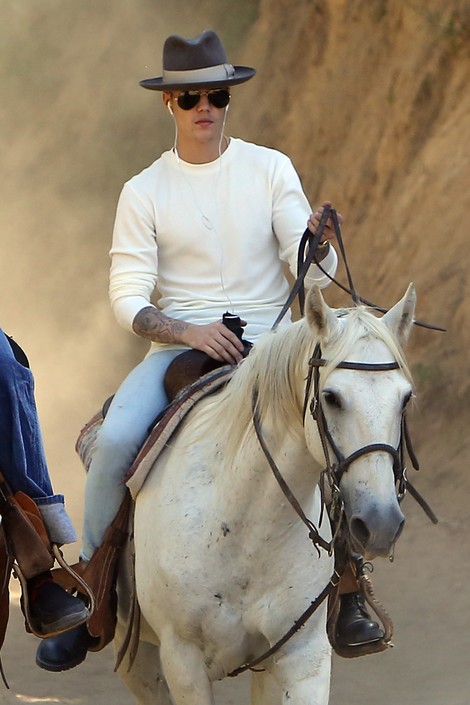 Don't attempt to take a photo of Justin Bieber while he's playing minigolf because he might take your cell phone and make your 13-year-old daughter cry.
The pop star was hanging out at Sherman Oaks Castle Park in Los Angeles, Calif., on Monday when a woman he thought was taking photos of him on her cell phone made him angry.
According to TMZ.com, the singer reportedly "ripped it out of her hands" and began "wrestling" over the phone. However, he wasn't able to access the images because it was locked. He demanded she unlock the phone and prove she didn't take any photos of him, which she did.
"She says she told Justin she and her 13-year-old daughter just wanted to say hi, and Justin screamed, 'You're humiliating yourself in front of your daughter. Why don't you just get out of here.' Her daughter started crying," the website reported.
The woman has since filed a complaint with the Los Angeles Police Department. At this "preliminary" point in the investigation, Bieber hasn't been charged with a crime, officer Rosario Herrera told The Huffington Post.
It's just the latest in a string of legal battles for the singer. In January he was arrested for driving under the influence in Florida and is headed to trial. Last month, surveillance video from the pop star's Calabasas home showed the singer high-fiving a friend after he threw eggs at a neighbor's home.