Lane Garrison Charged With Misdemeanor Battery Over Fight With Ex-Girlfriend, Faces More Prison Time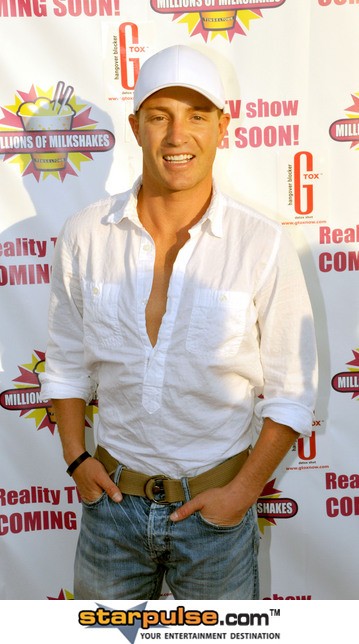 Former Prison Break star Lane Garrison has been charged with a count of misdemeanor battery after allegedly hitting his ex-girlfriend, Playboy Playmate Ashley Mattingly, on Saturday night.

Garrison was taken into custody Sunday morning after an altercation with Mattingly the night before, when the police were called to her Beverly Hills apartment to investigate a domestic violence call.

Garrison and Mattingly got into a heated argument in the lobby of the apartment building and the whole thing was caught on video. By the time cops arrived Garrison had already left the scene.

After studying the surveillance video the Los Angeles County District Attorney has decided to press charges, which doesn't bode well for Garrison - because it's a violation of his parole.

The actor was convicted of vehicular manslaughter in 2007 after a drunk driving accident and sentenced to 40 minths in prison. He was released in 2009 after serving part of the term, at which point he began a three year parole.

Garrison was just days away from the end of his probation when the incident occurred, something that may spell more trouble as the new charges could be considered a violation of his parole.

The punishment for the current charges he faces carries a $2000 fine and up to a year in jail.