Lance Bass Wears Black Lipstick And Black Hair For Photo Shoot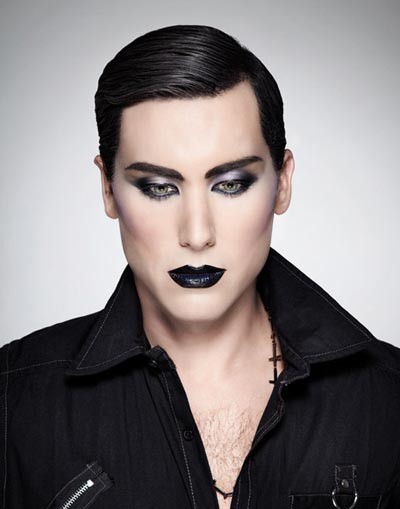 A darker side of Lance Bass appeared the other day! The former N Sync star posted photos on his Facebook page from a shoot with Mike Ruiz.
Bass is featured in black business wear, and an outfit featuring baggy military pants tucked into high socks.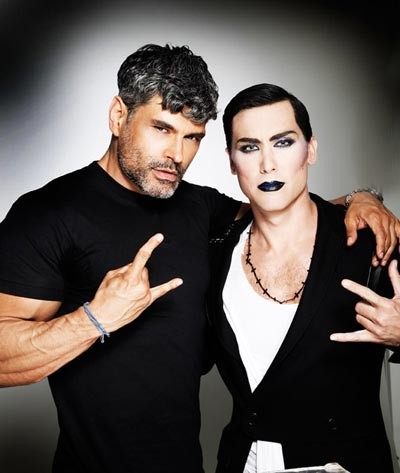 Ruiz says that "This shoot of Lance Bass was inspired by Human League and early 80's New Wave." The look is already being compared to a Glam Rock movement made popular by Adam Lambert.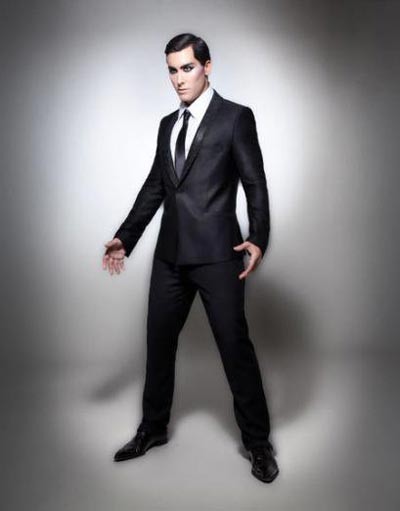 Bass has recently been rumored to be dating Kyan Douglas, the Queer Eye for the Straight Guy grooming expert.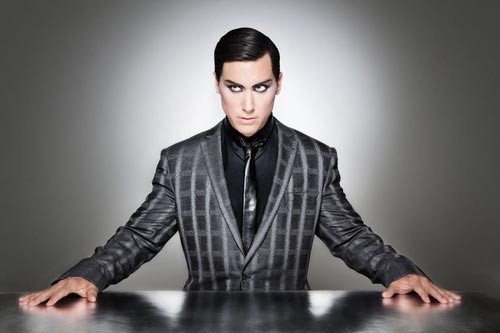 So what do you think of Lance's new look?