Lance Bass Lands Radio Show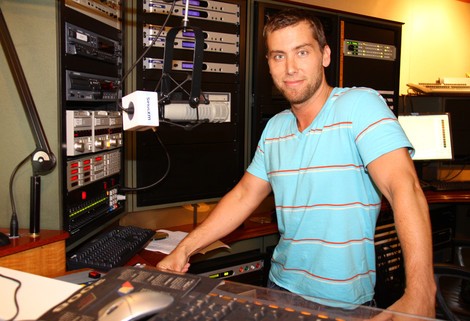 Singer Lance Bass has turned radio host after landing his own show.

The former N'Sync star will front new entertainment program Dirty Pop with Lance Bass on SiriusXM OutQ, beginning on September 13th.

The two-hour, live show will feature the 33 year old's take on all the latest entertainment news, as well as interviews with celebrity guests.

Executive Scott Greenstein says, "Lance Bass has proven himself as a top recording artist, performer, and producer, as well as extended his reach through social media. Now, millions of fans can connect personally with Lance every day, as he rides home with them leading a radio celebration of what is most interesting in pop culture. Lance's Dirty Pop will quickly prove to be a must-listen for our large, growing, adventurous group of subscribers and listeners."

Bass is also excited about the venture: "I can't wait to launch my daily show, Dirty Pop. It will be so much fun to do and I'm excited to spend more time with our audience... I can't wait to go daily."

The title of the show makes references to the lyrics of one of N'Sync's most popular songs, Pop.