Lance Bass Gave Jason Collins Advice On How To 'Come Out'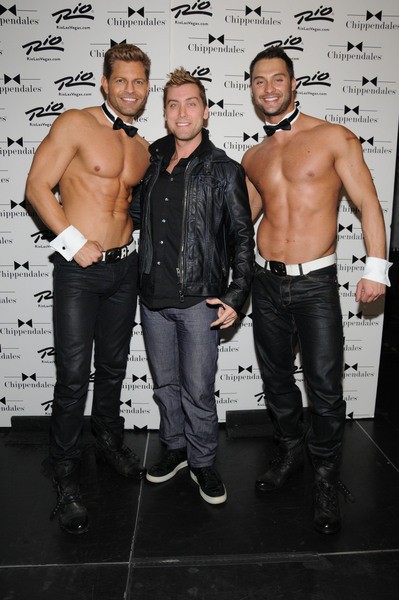 NBA center Jason Collins relied on former N'Sync singer Lance Bass on how to reveal to the world he was gay.
Collins made headlines when he became the first male athlete to announce publicly he was gay while was still playing in a major sport. It was first announced in the cover story of the most recent Sports Illustrated.
Several gay stars voiced their support of Collins' decision, including Ricky Martin and Rosie O'Donnell. He was also called by President Barack Obama, who thanked him for his courage.
Lance Bass, who revealed he was gay in a 2006 interview, says he was asked by Collins on how to make his public statement. He said on his SiriusXM radio show, "He's been trying to plan this for a very long time, contemplating if he wanted to do this. In fact, he said he was going to call me months ago, but he got too scared. I gave him some very good advice." 
Bass says that he wished he talked with gay rights support groups, such as the Human Rights Campaign and GLADD, before coming out. "So I gave him some really great connections," Lance explained.
Collins has been overwhelmed by public support from stars such as Magic Johnson, Steve Nash, Howard Stern, Oprah and Bill Clinton. "It was just your typical day when you speak to the president and Oprah," Collins joked to Sports Illustrated in a follow-up interview.