Lance Armstrong Tells Oprah His Doping Denials Were 'One Big Lie I've Repeated A Lot Of Times'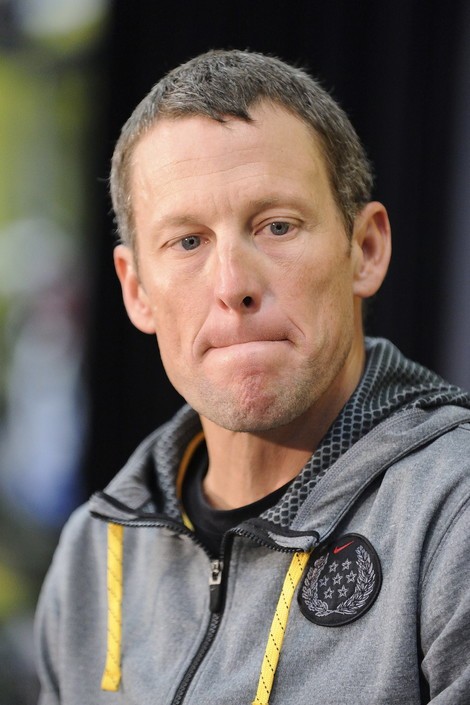 Seven-time Tour de France winner Lance Armstrong was stripped of all seven of his titles in August after the U.S. Anti-Doping Agency (USADA) when he decided he would no longer fight doping allegations after vehemently denying them for years.

"There comes a point in every man's life when he has to say, 'Enough is enough.' For me, that time is now," he said in a statement; pointing out that it was not an admission of guilt.

Now, Armstrong has come forward and confessed to Oprah Winfrey that he did, indeed, use illegal drugs and had blood transfusions during his performances in the cycling event; saying that he wouldn't have been able to win all seven titles without doing so.

Armstrong spent years denying the doping allegations and finally came clean to Oprah on her show Thursday night.

The host began her interview with a series of yes/no questions, which included asking Lance if he used performance enhancing drugs (PEDs) like Erythropoietin, testosteron, human growth hormone (HGH), cortisone and blood transfusions to help him gain better odds of winning the races.

Armstrong answered "yes" to all of her questions.

Armstrong, who won his first Tour de France in 1999; said, "My cocktail was EPO, transfusions and testosterone"; adding that he took cortisone early in his career.

The athlete called himself a "flawed character" during the admission, telling Winfrey that he didn't have an answer to why he finally decided to come clean.

"This is too late for probably most people and that's my fault. I view this situation as one big lie that I've repeated a lot of times," he said.

"The story was perfect for so long... You overcame the disease, you win the Tour De France seven times, you have a happy marriage, you have children..." he said; "...I didn't invent the culture (of doping), but I didn't try to stop the culture."

Lance then apologized to his fans, saying, "I made my decisions. They're my mistake. And I'm sitting here today to acknowledge that and to say I'm sorry for that."

Armstrong also said he never pushed any of his teammates on the Tour to use PEDs, despite allegations. "I'm out of the business of calling somebody a liar... that is not true," he said.

The 41-year-old, who started the Livestrong foundation after his battle with testicular cancer, stepped down as chairman and left the board of directors late last year. He apologized to the staff at the foundation's facility in Austin, Texas on Monday, ahead of the Oprah interview, but without confessing to doping.

In addition to his seven Tour titles being stripped, Armstrong has also been banned from competitive cycling and has also stripped of the bronze medal he won at the Sydney Games in 2000.