Lana Del Rey Wasn't Paid To Sing At Kim & Kanye's Rehearsal Dinner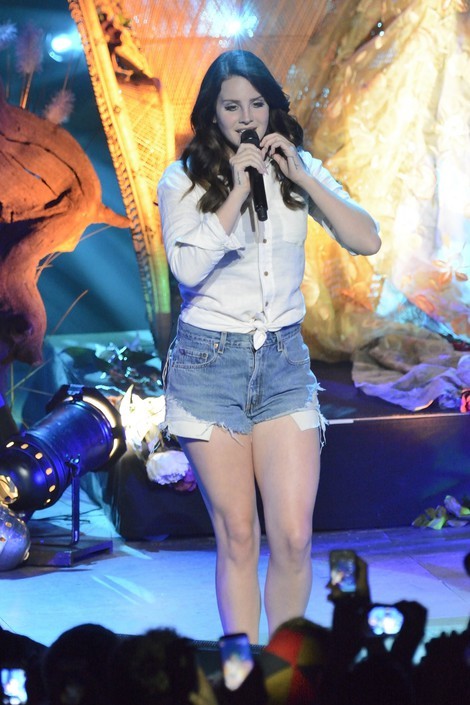 Reports that singer Lana Del Rey sang at Kim Kardashian and Kanye West's wedding rehearsal dinner for millions of dollars over the weekend have been greatly exaggerated.

The "Video Games" singer was reported to have cashed in with a $2.8 million payday to show up at the Palace of Versailles and play three songs for the couple at the request of Kanye.

"It's not true... I would never let a friend pay me to sing at a wedding," she told TMZ.com when she arrived back in Los Angeles following the trip over for the wedding.

The Wests have been big fans of the singer, real name Elizabeth Woolridge Grant, since she broke onto the scene in 2012 with hit album, "Born To Die."

Kanye hired an orchestra to perform her song "Young & Beautiful" last October when he proposed at San Francisco's AT&T Stadium.

Kim and Kanye wed on Saturday, May 24, in Florence, Italy.