Lana Del Rey Sings 'National Anthem' At Montreux Jazz Festival On July 4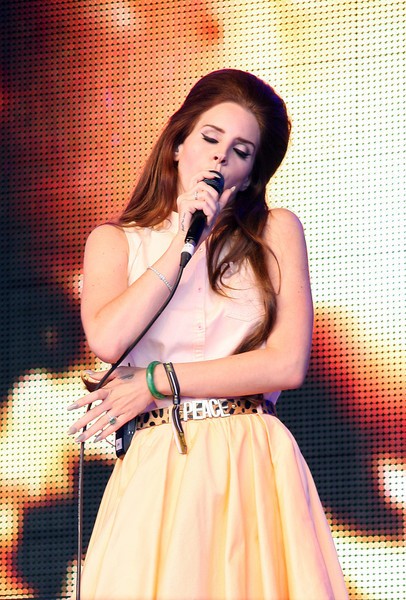 Lana Del Rey finished her short, 45-minute set at the Montreux Jazz Festival in Switzerland on Independence Day with her new single, "National Anthem."
"I hope you liked it, we're happy to be here on the 4th of July," she told fans. The singer was accompanied by patriotic images of Elvis Presley, John F. Kennedy and the American Flag on the big screens.
The singer performed nine songs at the event (without an encore), and fans responded favorably to her gig. In the past, Lana has received some criticism in for her live performances.
"She was amazing, mesmerizing. It was a bit short, I would have listened longer. The supporting act was too long," a British fan told Reuters.
Rap newcomer A$AP Rocky plays assassinated President John F. Kennedy as an African-American in the bizarre new video for "National Anthem."