Lana Del Rey: 'I Wish I Was Dead'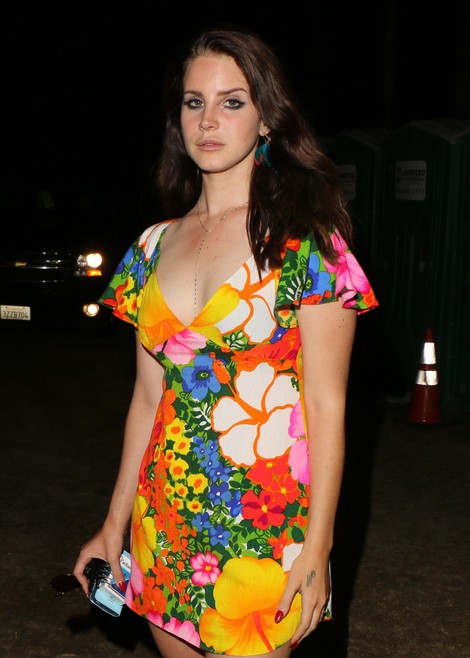 With many of Lana Del Rey's inspirations dying young, such as Kurt Cobain and Amy Winehouse, you'd understand if she had some morbid curiosity about her life ending prematurely. In a recent interview, however, Del Rey says, "I wish I was dead already."
The quote comes from her recent chat with The Guardian's Tim Jonze. Jonze points out he quickly responded she shouldn't say that, but Del Rey replied "But I do... I don't want to have to keep doing this. But I am."
"This" meaning: "Everything. That's just how I feel. If it wasn't that way, then I wouldn't say it. I would be scared if I knew [death] was coming, but…"
Does the 27-year-old really want to join the infamous club of musicians who lost their lives too early? We're not quite sure, but Del Rey really doesn't want to back down from it. The singer has been provocative at times, and infamously made TV viewers question the wisdom of Saturday Night Live's producers as she lazily turned about in circles and sang her songs while working as a musical guest.
When compared to the likes of Miley Cyrus and Lady Gaga, however, Lana claims, "Well maybe those people are true provocateurs. But I'm really not and never have been. I don't think there's any shock value in my stuff – well, maybe the odd disconcerting lyric – but I think other people probably deserve the criticism, because they're eliciting it."
Obviously these latest quotes will generate some fresh criticism for Lana, criticism she says makes her feel constantly targeted and unable to enjoy herself. "Family members will come on the road with me and say: 'Wow, your life is just like a movie!' And I'm like: 'Yeah, a really f--ked-up movie.'"
You can read the full interview with the singer here.