Lana Del Rey Flaunts Her Belly At Guns 'N Roses Show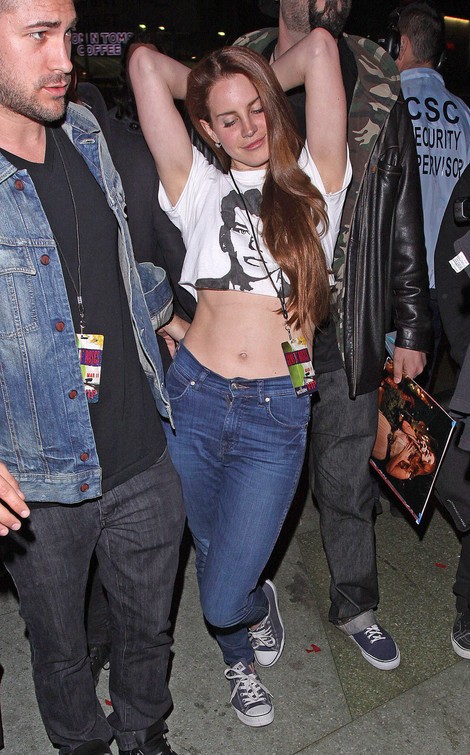 Last night we spotted Lana Del Rey at a Guns N' Roses concert in Los Angeles showing off her stomach in a cropped Frank Sinatra t-shirt.
The singer looked happy to show off some skin, pose for photographers and sign some autographs.
Last month she won the "International Breakthrough Act" trophy at the Brit Awards. Earlier this year she released her debut album "Born To Die." It debuted at number two on the U.S. album charts.
Check out more photos of Lana...