Lana Del Rey Dating Axl Rose?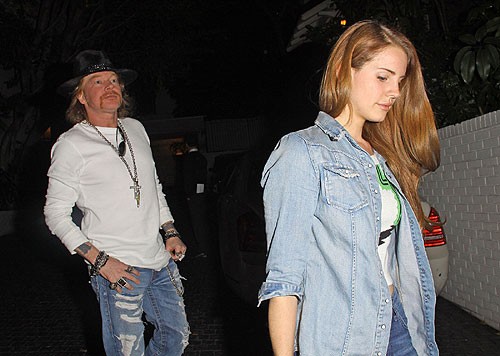 Singing sensation Lana Del Rey, 25, has sparked speculation about her love life again after leaving a Hollywood hotel with Axl Rose, 50.

The "Video Games" singer has sent gossips into a frenzy after she was photographed leaving Chateau Marmont with the rock legend and driving off in an SUV with him.

The sighting came just two weeks after Del Rey was romantically linked to Marilyn Manson after they were seen together in a hotel in Berlin, Germany.

Del Rey is believed to be a big fan of Rose's fan Guns N' Roses - she attended two of their sold-out concerts in Hollywood last month and recorded a track called "Axl Rose Husband" before shooting to fame.