Lambert, Blige, Hudson: Standout Voices That Don't Need The Help Of Autotune

With the now widespread use of autotune, it is very difficult these days to find people in entertainment that can actually sing well. (I'm looking at you,
Kanye West
) Here are a few people from the last 30 years whose music you can still listen to-whose voices
don't
have to be altered.
Christina Aguilera
It is amazing to think that such a big voice can come out of such an itty-bitty body. Her very first hit,
Genie in a Bottle
did not fully show off her vocal range, but with singles like
Reflection
, later hits like
Ain't No Other Man
, and her rendition of James Brown's
This is a Man's World
at the 2007 Grammy's, the sheer power of Christina's voice is undeniable. She might not be the full popstar package like Britney, but vocally? There is no contest. Britney could only
wish
her voice was half as good.
Whitney Houston
Is there another Whitney you can think of with a legendary voice? She started singing in church, and it is apparent. She is truly a powerhouse. Her voice is clear and pure, and she sings each note with an effortlessness that gives you goose bumps. Her comeback this year is supposed to be one of the greatest comebacks we've seen in a while. Let's hope Ms. Houston can live up to the hype, and that the years of smoking crack haven't stolen the magic from her voice forever.
Adam Lambert
It is difficult to find a male singer these days whose voice has such an incredible range. He can scream like a diva, and also sweetly sing a mellow note. He can sing higher than some
females
can out of falsetto! Though he's still a rising star, Adam Lambert has shown that he is
not
to be ignored.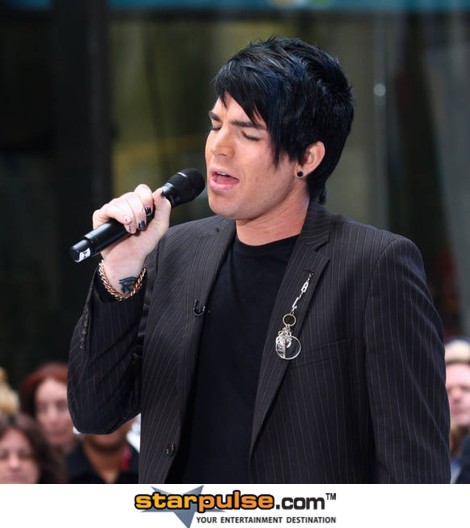 Image © PR Photos
Jennifer Hudson
I stopped watching
American Idol
after Jennifer Hudson was eliminated. I wondered how America could not appreciate her powerful, moving voice? Her voice was so big she had to tame it for Middle America, but when she got cast in Dreamgirls, the shackles came off. She belted every note as if she was making up for the times on Idol when she was forced to hold back. She might not have won that season, but her subsequent success only proves that she was indeed the best contestant of the season. It's nice to see that the rest of America is finally catching on to what I saw all those years ago!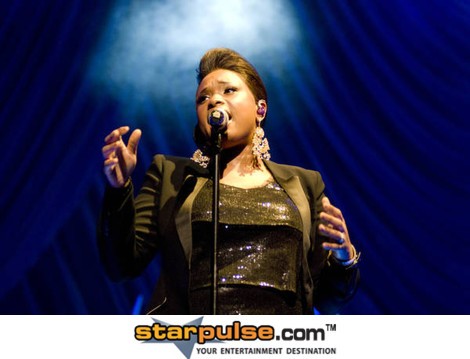 Image © PR Photos
Luther Vandross
Many people exist today as a result of Luther's smooth and soulful voice. He sang with such a cool, velvety ease that just
made
you want to make love to somebody. It will be a long time before we come across a male vocalist that can have the affect he had and still has on people.
Mariah Carey
There is little to say about this woman that hasn't already been said. Her mother was an opera singer, and it is obvious to see where she gets her talent and her enormous range. Although nowadays, she's fallen into this whispery, waif kind of singing, we all know the real Mariah is a diva, and can bring the house down like a diva.
Mary J. Blige
Mary J. has a beautiful voice, but what gets her on this list is the fact that she is probably the most passionate and soulful live performer out there right now. Every time she does a live performance, she takes it to church, to the after-church potluck, and then to Sunday dinner. Her songs are very personal, and you can always see and feel the pain, the joy, the full range of emotion when she performs. Her performance at the 2001 Grammy's is a great example of the power and passion with which she sings.
Celine Dion
Her voice is admittedly nasal, but in spite of it is clear, strong, and full of emotion, which is why it is so difficult for other people to sing her songs. You must not only have appropriate vocal aptitude, but you must latch on to the emotion behind the song. When Celine says her heart will go on, she feels it. When she says she doesn't want to be all by herself anymore, you know she's desperate to end her days of loneliness. You cannot half-ass a Celine song. If you're going to sing it like somebody told you to, it is better not to sing it at all.
Story by
Jihan Forbes
Starpulse contributing writer