Lamb Of God Singer Randy Blythe Released On Bail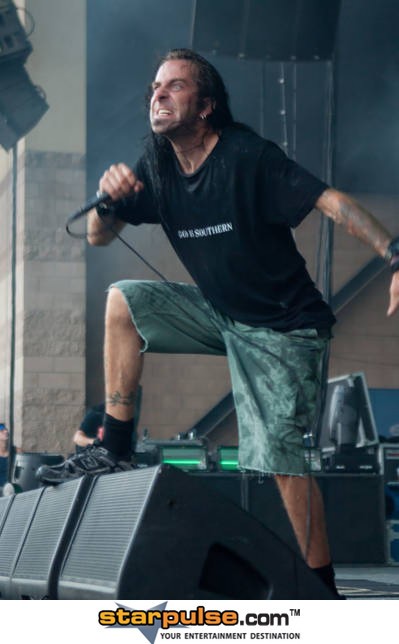 Lamb Of God frontman Randy Blythe has been released on $200,000 bail and ordered to remain in the Czech Republic after he was charged on suspicion of manslaughter.

The heavy metal star was arrested shortly before a concert in Prague last week in relation to an incident at a May, 2010 Lamb of God show at Club Abaton, where a fan, known only as Daniel N, jumped onstage multiple times and had to be removed from the stage by security.

The third time the concert-goer rushed the stage, Blythe allegedly pushed him back into the audience, causing the fan to fall and hit his head.

The fan reportedly suffered a brain hemorrhage and slipped into a coma as a result of his injuries. He died two weeks later. Authorities in the country are holding Blythe responsible for the tragedy.
A band representative defended the star immediately after his arrest, insisting Blythe was "wrongfully accused," adding, "We expect him to be fully exonerated."

The rocker appeared in court on Saturday, when he posted bail and was released from jail. However, he has been banned from leaving the Czech Republic as the investigation into Daniel N's death continues.

His band mates, who were forced to cancel a show on Thursday as a result of Blythe's arrest, have since returned to their native America and guitarist Mark Morton has asked fans to refrain from enquiring about the frontman's legal troubles as they deal with the charge.

In a post on his Twitter.com page, Morton writes, "Flooded with questions about Randy. I truly understand & appreciate your concern. But it would be irresponsible for me to comment on any of it."