Lamb Of God Singer Randy Blythe: 'I Did Not Attack Anyone'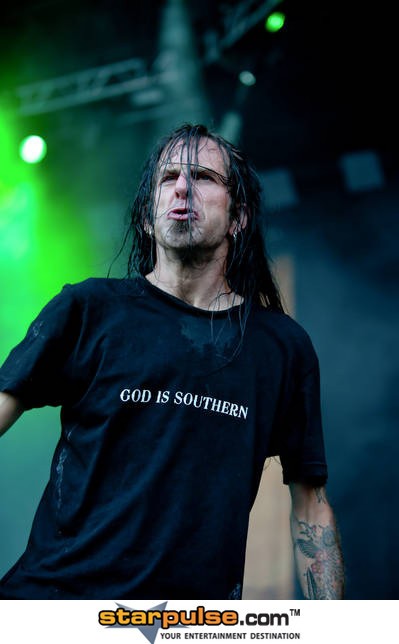 Incarcerated rocker Randy Blythe has spoken out for the first time about a manslaughter charge filed against him in the Czech Republic, insisting he is struggling to remember details about the show which allegedly resulted in the death of a fan.

The Lamb of God frontman has been in custody in Prague for weeks, accused of causing a 19 year old's fatal brain hemorrhage by allegedly pushing him offstage during a 2010 show in the city.

However, Blythe admits he remembers little about the concert in question, although he's confident that any action he did take was in self-defense.

He tells local newspaper iDNES.cz, "I don't know anything about any sort of incident (that allegedly took place during the concert). I remember very few details about the show, mainly because I have played a lot of concerts (before and after the gig in question)."
 
"I just remember that the stage at the club was very small, and we barely managed to fit our equipment on there. Also, apparently there was a security guard there because many people climbed onto the stage - including one small boy, in particular, but I could be mixing up details with what happened at other clubs."

"In any case, I did not attack anyone. The only way I could have come into contact with anyone from the audience was if I was protecting myself from (people bumping into me when climbing on the stage)."

The singer posted $197,500 bail shortly after his arrest, but his release was delayed by officials, who have since raised the bond to over $400,000 as a result of objections from prosecutors.

Blythe is due to stand trial later this summer and faces up to 10 years in prison if convicted.

Fans back home in America are planning to stage a mass demonstration outside the Supreme Court in support of the jailed singer, and a petition urging President Barack Obama to intervene is gaining momentum.