Lamb Of God Rocker Randy Blythe Indicted For Contributing To Fan's Death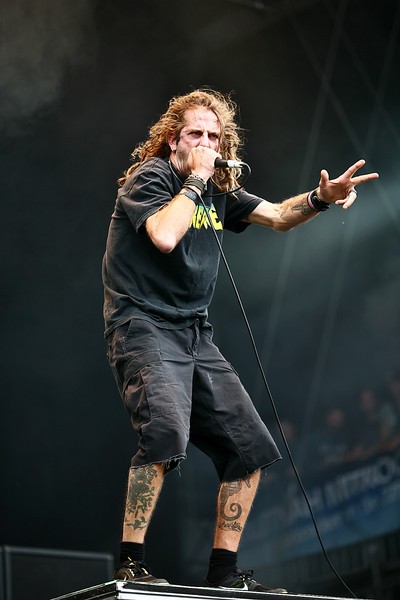 Lamb Of God singer Randy Blythe faces a manslaughter charge in the Czech Republic. The death metal rocker was officially indicted for contributing to the death of a 19-year-old fan.
Blythe pushed a fan offstage at a concert in Prague in 2010 and spent a month in prison this past summer. He was released on Aug. 2.
According to to Czech news outlet Novinky.cz, prosecutors have three months to set a trial date or send the case back for further investigation.
Blythe is cooperating with the investigation and stated in a post-jail interview, "I feel ethically responsible to go back there and face this charge. The family (of the victim) is in a lot of pain, and they deserve some answers. To lose a child is the worst possible thing a human can go through... (but) I want my name cleared. I have to go around the world and tour, you know. That's what I do. I'm not going to hide here. I'm an innocent man. I'm going to go to court and see what happens."
Meanwhile, former Guns N' Roses guitarist Slash is upset by the newest development. He posted on Twitter: "Czech prosecutor is moving forward w/ (with) indictment of Lamb of God's Randy Blythe. This is to be an incredible waste of time, money & energy."