Lamb Of God Fans Hold Rally For Imprisoned Singer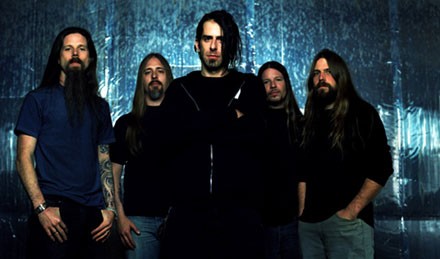 Lamb Of God fans took to the streets of the band's hometown on Sunday for a rally in support of jailed singer Randy Blythe.

More than 100 supporters turned out with placards on Brown's Island in Richmond, Virginia to protest against the star's ongoing incarceration in Czech Republic following his arrest last month on manslaughter charges.

Officials allege he pushed a fan off stage at a concert in capital city Prague in May 2010 and the man reportedly died of a brain hemorrhage two weeks later. Blythe recently posted bail, but remains behind bars as officials move to organize his release.

Lamb of God guitarist Willie Adler attended the rally and tells the Richmond Times-Dispatch, "This really brings it home. It's nice to see all different walks of life here. It's not just long-haired metal fans... We're not quite sure what's happening now (with Blythe's release), so we don't want to do anything to jeopardize it. But we hope to know something, maybe in a week."

The organizer of the event, Tommy Streat, a friend of Blythe, tells local TV station WWBT, "I know in my heart of hearts that Randy should not be in jail and the way he helps other people beyond the means most would go. I think it's ridiculous that he's in jail and I think we need to get him back on this ground in Richmond. And until he's here, we're gonna be his voice. We're gonna talk. We're gonna get loud...
"Randy's voice has been lost and we're getting it back. If it was Justin Bieber, everybody would be talking about it."