Lamar Odom Rejected By Nightclub – Because Khloe Kardashian Was Inside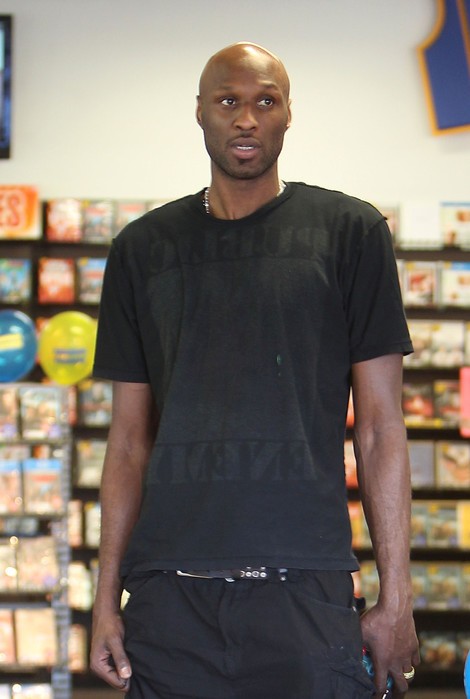 Former NBA player Lamar Odom was stopped at the door when he tried to get inside a West Hollywood club – because his Ex-wife Khloe Kardashian was inside getting cozy with French Montana.
TMZ rolled their cameras as Lamar pulled up to Penthouse and tried to get in with a group of friends, only for the doorman to keep him out (watch the video below). French had a special appearance at the club, and it was later learned both Khloe and her sister Kim were inside enjoying themselves.
TMZ went on to speculate it was a stunt done for Keeping up with the Kardashians, claiming a fellow camera crew was there belonging to the E! network.
A rep for Penthouse reached out to the website saying there was no TV setup, instead explaining they wanted to make sure a Chris Brown-Drake situation never occurred. Considering W.i.P was involved in several lawsuits due to the brawl, we're going to say Penthouse had the right (albeit embarrassing) idea.