Lamar Odom Defends Kardashians, Slams Father On Twitter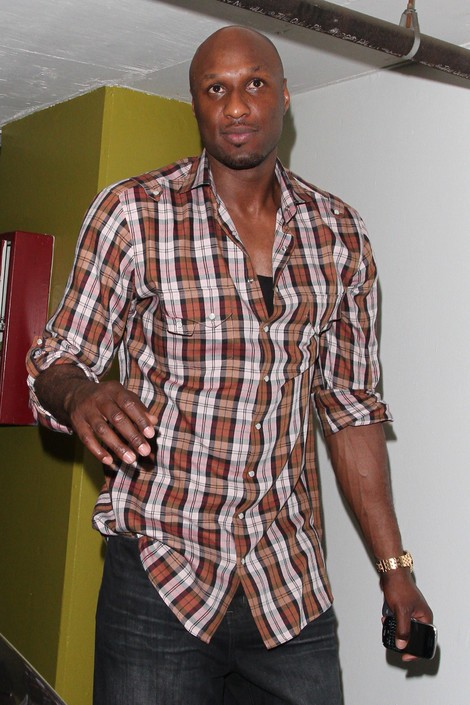 Despite their troubled marriage, Lamar Odom made a  heartfelt post on Twitter on Tuesday defending Khloe Kardashian and her family.

The basketball star's father told Radar Online that the Kardashians ruined the athlete's life and urged his son to get a divorce. A few hours later, Lamar slammed his father in a long message on the social networking website.

He posted, "Won't continue 2 speak on this but I have got 2 let this out real quick. I have let this man and many others get away with a lot of shit. He wasn't there 2 raise me. He was absent ALL of my life due to his own demons. My mother and grandmother raised me. Queens raised me."

Lamar then went on to praise his wife and her family.

He added, "For the first time since they left, came a blessing of a FAMILY that I married into. FAMILY. That man wasn't even invited to my wedding. He has never met my mother in law and some of my other family. How can a man who has NOT once called me to check on my well being have the nerve to talk so recklessly about his own "son". He is my downfall! His own demons may be the ONLY thing he gave 2 me. He disrespecting the ONLY FAMILY that has loved me without expecting anything in return. They are the ONLY ones that have been here consistently 4 me during this dark time."

At the end of his post, Lamar takes responsibility for his actions. The NBA player was accused of being addicted to cocaine and infidelity. After being arrested for DUI in August, he reportedly went to rehab - but left only a day later.

"Only person 2 blame is myself. Say what you want about me but leave the ones who have done nothing but protect and love me out of this! This goes to out to everyone!" he explained.

Meanwhile, Khloe has been spotted out and about still wearing her wedding ring. Last week a source told People magazine that the couple is "separated for the moment. Khloe is spending many nights at her mom's house and Lamar is at his place downtown."