Lamar Odom And Khloe Kardashian Accused Of Charity Scam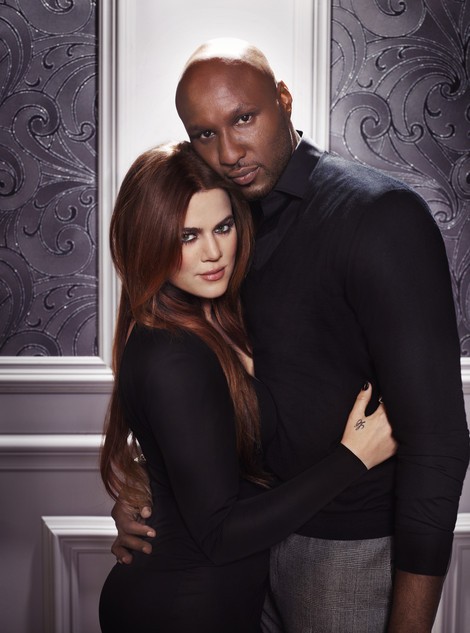 Lamar Odom and his wife Khloe Kardashian are under scrutiny after an in-depth investigation found that his charity for cancer research, Cathy's Kids, has not given a dollar to any cancer entity.
ESPN's Outside the Lines investigated over one hundred athlete-based charity following the report that Alex Rodriguez' two foundations stopped reporting to the IRS in 2008 and has $300,000 unaccounted for. Odom's charity was at the top of the list when it came to money discrepancies.
Odom's charity was started in 2004 to honor his deceased mother, who he says died of cancer. However, a majority of the charity's funds has gone directly to elite AAU youth basketball programs. Of the $2.2 million raised, about $1.3 million went to the teams. These teams aren't charity cases, either -- AAU squads are generally made up of talented youths trying to make top prep and college basketball programs.
Odom's best man and high school coach, Jerry DeGregorio, is the only executive that took a salary. The report states he made $72,000 a year while Odom's charity ran itself into debt.
Also worrying is the fact that no one was willing to discuss the matter with ESPN. Several calls were met with "no comment," and Odom had to be asked about it after a game in the locker room - because he refused requests for an interview.
ESPN noted that the best charities were forthcoming in their monetary figures. In fact, former NASCAR driver Kyle Petty personally called ESPN after they left a message and answered all questions about his charity with in-depth figures and explanations.
Khloe Kardashian, who auctions clothes and accessories to benefit the charity, joined her husband in refusing to comment on the issue. When the story hit ESPN, Khloe was auctioning 15 items for the charity. Today, her member page had been wiped clean.