Lake Bell's Spiderweb Dress - Hot Or Not?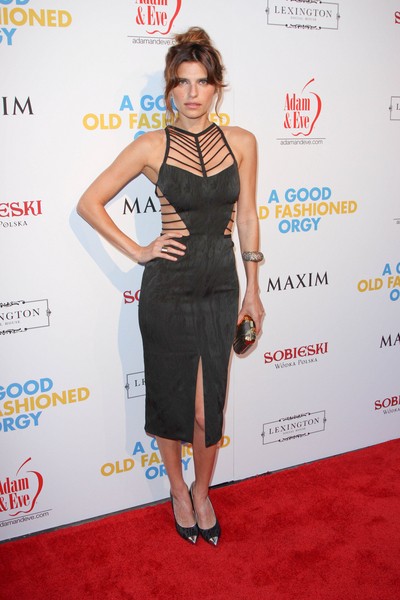 We spotted Lake Bell at the "A Good Old Fashioned Orgy" Los Angeles premiere on Thursday. She wore an interesting black dress. What do you think of her look?
In the film, Eric (Jason Sudeikis) is in his early 30s, but he hasn't changed much since his high school days. Every summer, he throws an epic-scale theme party at his parents' home in the Hamptons.

However, this grand tradition is about to end, as Eric's dad (Don Johnson) has announced he's selling the house. Eric decides he should save the biggest party for last, and tells his friends he's hosting an orgy.

While Eric and his male friends are just thick-headed enough not to see the problems inherent in having group sex with some of their best friends, the gals in their social circle are more hesitant, but most decide to sign on, at least in principle.