Lake Bell: I Found Out I Was Pregnant Same Day As Topless Shoot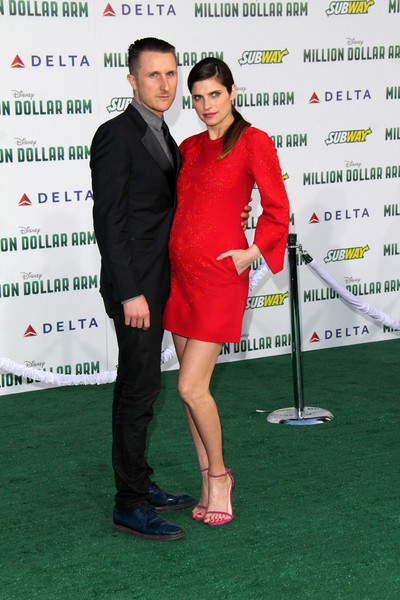 If you think Lake Bell looks surprised in her revealing photo shoot with Esquire magazine, that's because she found out she was pregnant hours before.
Bell was on Jimmy Kimmel Live when the topic of her photo shoot came up. Bell immediately pointed to her slim stomach on the magazine and then back to her growing baby bump. "See that? And then this."
Kimmel jokes, "Were you pregnant when you shot this?"
Bell revealed that Jimmy was on the right track, "Here's for real what happened... This day, before I went to go shoot this, I peed on a stick and found out that I was pregnant.
"So in my eyes, I'm just like 'holy s—t."