Lake Bell Announces Pregnancy With Tight Jumpsuit Hugging Her Baby Bump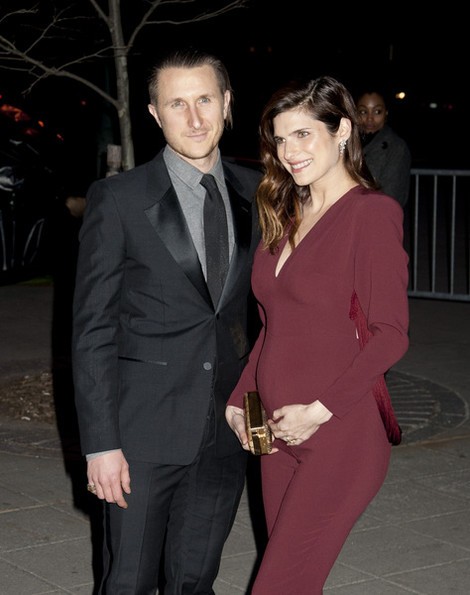 Lake Bell has joined the growing trend of celebrity moms-to-be announcing their pregnancy by showing, not telling.
Bell and husband Scott Campbell attended the Vanity Fair Tribeca Film Festival party Wednesday night, and her choice of a maroon jumpsuit that hugged her baby bump let everyone know the couple is expecting. Bell even cradled the bump in several photos taken. Her rep later confirmed the pregnancy to E!.
The look might be a bit confusing for those who just saw Bell's topless Esquire cover showing her with a trim stomach – either the picture was taken several months ago or the photo editors over at Esquire got very creative.
Bell's bump will get quite a bit of press over the next month while she does a tour to promote her upcoming film with Jon Hamm, Million Dollar Arm.