Lady Gaga's Wax Figure Is Hotter Than She Is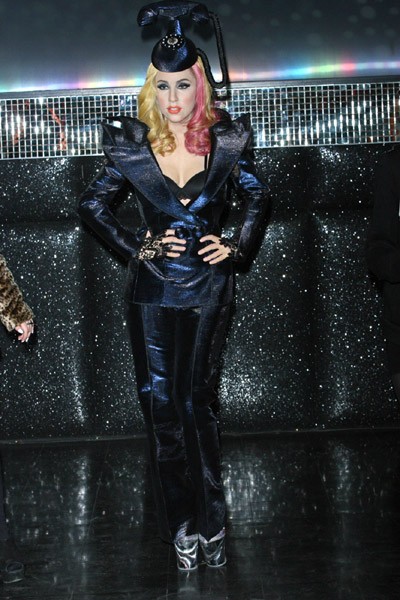 Lady Gaga's waxwork was unveiled at Madame Tussauds in London yesterday. We think the likeness is fairly accurate. What do you think?

The statue includes a telephone Philip Treacy headgear, a Giorgio Armani Prive midnight blue outfit and skyscraper heels.

Models have also been unveiled in New York, Las Vegas, Hollywood, Amsterdam, Berlin, Shanghai and Hong Kong. All eight figures were created simultaneously in a studio in London, at a cost of £1.2 million (nearly $2 million).